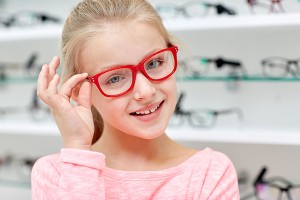 Fishers Eye Doctors With Experience
Are you having vision problems or are in need of a new pair of eye glasses? Has it been longer than a year since your last check up? If you have answered yes to any of these questions it may be time for a comprehensive eye exam with our Fishers Eye Doctors! Our highly trained staff of Fishers Optometrists work hard to provide personalized vision care in to make you feel at ease and welcome. The optometrists of Dr. Amy Walden and Associates truly care about making sure that both your visual well-being and overall health are taken care of!
Located near Fishers at the Hamilton Town Center Lenscrafters, Dr. Amy Walden and Associates are the Fisher Eye Doctors you've been looking for! If you are from the Fishers or Noblesville area and are in need of a comprehensive eye exam or glasses/contacts purchase, Dr. Amy Walden and Associates, you've come to the right place!
Best Fishers Eye Doctors Around!
Our highly skilled eye doctors use the most advanced technology to diagnose and treat all eye conditions and diseases. We cater to all of your eye care needs including: comprehensive eye exams, glasses, contact lenses, and sunglasses.
Here are some of the other services we offer:
Retinal Screenings for:

Glaucoma
Macular Degeneration
Cataracts

Glasses Fitting
Contact Lense Fittings for:

Disposable
Extended wear
Astigmatism
Gas Permeable
Bi-Focal
Colored Lenses

Eye Care Treatment for:
Set Up an Eye Exam Today!
We recommend having a comprehensive eye exam yearly for all ages. Your eyes are one of the most important features of your body; therefore it is just as important as having an annual physical. All of our eye doctors believe in giving you the best service when it comes to your eye care needs. Our Fishers eye doctors take the time to get to know our patients, their eye care history, and vision needs.
Our comprehensive eye exam includes a variety of tests to examine the overall health of your eyes. These tests range from having our clients read an eye chart, standard refraction test, to our eye doctors perform a retinal screening. A Retinal Screening is a test performed to check for eye problems such as glaucoma, macular degeneration, and cataracts are imperative. Check us out for your next exam and for your Fishers eye care services.
At Dr. Amy Walden and Associates, our eye doctors will inspect your overall eye health with a comprehensive eye exam utilizing state-of-the-art technology. During the eye exam our eye doctors will check for the following:
Glaucoma
Age-related macular degeneration (AMD)
Cataracts
Diabetic retinopathy
Fishers Eye Doctors Services
At Amy Walden and Associates, our main goal is to offer quality vision services in a comfortable environment. We accomplish just that in our location near Fishers at the Hamilton Town Center Lenscrafters! If you are interested in obtaining new eye glasses or contact lenses after your eye exam, we can help! Our eye doctors will fit you for a variety of contact lenses from disposable to colored, making sure you get a pair that best fits you and your vision needs!
Frames
We know that the perfect pair of eye glasses has to achieve a variety of objectives. Your frames need to highlight all your best facial features, but also be comfortable for all of your day to day activities. At Dr. Amy Walden and Associates, we know that with all the choices available, the experience can be daunting without the right guidance. With so many frames to choose from, our eye doctors will assist every step of the way. They will fit you with frames that not only feel comfortable and fit properly, but also work with your prescription needs.
Check out LensCrafter's "Find Your Look" tool to find the look that's right for you!
Contact Lenses
After a comprehensive eye and vision exam, our Fishers eye doctors will discuss the wide range of contact lens options with you so we can determine what type will fit your vision needs and your daily activities. Our eye doctors will determine the level of your refractive error (commonly known as nearsightedness, farsightedness, or astigmatism) to see what lenses are best suited for you. To determine this error, they will measure how the eye focuses by places a variety of lenses in front of your eyes.
After you are fitted for your contact lenses, our eye doctors will go over the wear schedule with you. All contact lenses have a different wear schedule. They can be worn for a day, week, bi-weekly, or monthly. This is all dependent on your prescription and personal needs. It is imperative to follow the wearing schedule that your eye doctor recommends for you to maintain proper health for your health of your eyes.
At Dr. Amy Walden & Associates we have a variety of cosmetic lenses to choose from as well. If you are looking for contact lenses that will add color variation to your current eye color we have many options for you. Whatever your contact lens needs may be, our eye doctors are ready to assist in any questions that you may have.
If it has been awhile since you've visited an eye doctor and you aren't sure Dr. Amy Walden and Associates is in-network stop by our Insurance Info page for a list of links of networks we are a part of.
Contact Our Fishers Eye Doctors
Interested in booking an eye exam appointment? Please feel to call us at (317) 770-1633 or schedule an appointment online here!
Before you head in to our Hamilton Town Center location, take a look at our online coupons to save some money on your first appointment with Dr. Amy Walden and Associates.
Our Fishers eye doctors look forward to meeting you!