Do You Think Your Child Needs Glasses?
As an adult, you recognize the signs that you may need eyeglasses or something does not seem right with your vision. Children are less likely to know the signs since they may not associate eye issues with what is going on around them. They cannot distinguish that having a headache may mean they need glasses. It is our job as parents and mentors to recognize the subtle signs that our child or another child may be experiencing. They may not even tell you that they are experiencing some of these signs because to them, this is the norm. The most common cause of visual impairment in children is refractive errors or need for eyeglasses. Without treatment or diagnosis, your child can be at risk for lazy eye or vision loss that cannot be reversed.
It is just as important to take your child to an Eye Doctor Indianapolis once a year as it is to take yourselves. Even if they are not experiencing any symptoms it is important to have a comprehensive eye exam once a year. Contact Dr. Amy Walden & Associates to make an appointment for your child's first eye exam.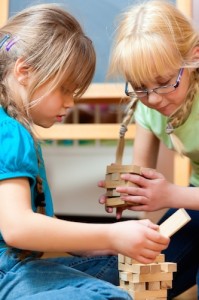 Visit Your Eye Doctor Indianapolis Regularly
Routine eye exams are critical for children to learn effectively in school. Did you know that experts state more than 80 percent of the information that children obtain at school is presented visually?
Children generally should have their first eye exam with an Indianapolis Eye Doctor at 6 months, then at age three and again before your child reaches first grade, according to the American Optometric Association (AOA). Unless your child is showing symptoms or at risk for any eye diseases, they should then have a routine eye exam every two years until the age of 18. If your child does wear glasses or contacts, they should have a comprehensive eye exam annually.
5 Signs Your Child May Need Glasses
Squinting and Other Corrections:
If your child squints, closes one eye to view certain items, pulls a book closer to their face when reading, or if they tilt their head when looking at certain things. These are indications that they may have an eye problem.
An occasional headache is normal, but if your child is complaining of having headaches on a daily basis, this could be an indication that they need glasses. These headaches may occur after reading, playing a video game, or watching TV. Anything that may cause eye strain could be the reason your child is having a headache related to a vision problem.
Your child may not have issues seeing close up or reading, but they may not be able to view items far away. Ask them to look behind them while you are driving and see if they can distinguish certain items or how many cars they see. If they have difficulties performing such tasks, they are in need of an exam.
If your child is not participating in class discussions or having a hard time reading at school these maybe two signs that your child may need glasses. If they are not reaching their potential or falling behind in school, have their eyes examined.
Tripping Or Bumping Into Objects :
Sometimes a child may be considered clumsy instead of having vision problems. It is important to schedule an eye exam with your Eye Doctor Indianapolis if your child is bumping into objects that most people do not run into or placed in the same places daily.
What to bring to your child's eye exam?
Bring a list of any prescribed medications or over the counter medicines that your child is currently taking. Make sure you include vitamins and the current dosages for each of these, along with how long they have been on each medication.
Any pairs of eyeglasses and/or a copy of their contact lens prescription.
Write down a list of questions or concerns that you may have prior to your appointment. This way you will not forget to ask your eye doctor any questions and they can do their best to address any and all concerns while you are at your visit.
Provide a copy of your child's insurance card.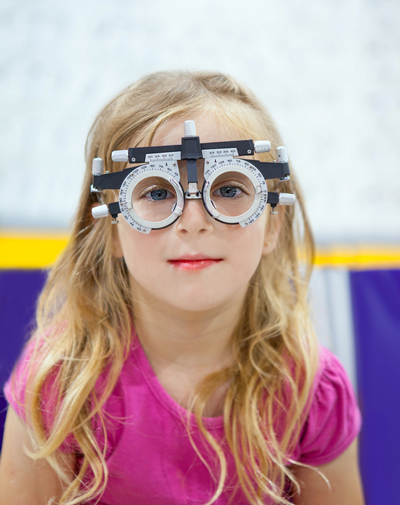 Visit Your Child To Your Eye Doctor Indianapolis
If your child is experiencing any of the signs above, please bring them in for a full comprehensive eye exam from Eye Doctor Indianapolis Dr. Amy Walden and Associates. With locations around and near Indianapolis, we will be sure to have an eye doctor near you to assist with all of your child's needs. We look forward to hearing from you and providing the best service for your child. Schedule an appointment today.