Need an eye exam? Our Noblesville Optometrist can help!
At Dr. Amy Walden and Associates we understand that your eyes are important. We know it's essential to have a Noblesville Optometrist that can look after you and your eye health. Having good vision is an important part of your everyday life. At our location in Noblesville at Hamilton Town Center we provide our patients with comprehensive eye exams that have a huge benefit on not just your eyesight, but your overall health.
What to expect with a Noblesville Optometrist Eye Exam
Our eye exams include standard refraction, but we also check your overall eye health with a retinal screening. We recommend having an annual eye exam to keep your eyes in perfect health. By visiting your optometrist at least once a year, it's easier to detect any changes in your vision that could mean new prescriptions for your glasses or contacts, or they may be a sign of a larger problem.
To schedule an appointment for an eye exam call our Noblesville location at (317) 770-1633, or click the "schedule an appointment" button at the top right of the screen.
Noblesville Optometrist – Personal Care & Expert Service
If it has been awhile since you've had an eye exam, there is no time is better than today to get that new prescription you are in need of! At Dr. Amy Walden and Associates we will help fit you for whatever you are looking for. Are you in need of a new pair of glasses? We can help you find and get fitted for the perfect pair at our Noblesville LensCrafters location! Are you interested in switching from glasses to contacts? We will talk you through which pair of lenses will best suit your needs. From disposable to extended wear contact lenses, Dr. Walden knows which one is best for you!
Supplemental Testing
Depending on your individual healthcare needs, there may be more extensive tests conducted to provide a more in-depth vision assessment.
If you vision has changed, it may be time for new eyeglasses or contact. The optometrists at Dr. Amy Walden and Associatess' Noblesville office are trained in helping you find the perfect pair of eyeglasses that both fit your style and your budget. You can read more about our eyeglass services here.
We treat many problems ranging from eye infections, and allergies, to scratches and sudden loss of vision. In most cases an optometrist can see you for a same day appointment at our Noblesville location!
If you ever feel that your vision has changed, or are experiencing new symptoms, you should make an appointment right away.
Kid's Eye Exams
The optometrists at Dr. Amy Walden and Associates recommend having your child's exam done prior to preschool; and followed up on a yearly basis. A child's vision care is essential to their development. Experts say that over 80 percent of what a child learns in school is presented visually, so making sure your son or daughter has good vision can make a big difference in their academic performance.
Are vision-screening programs at schools adequate eye exams?
Vision screenings are helpful tools that many schools and communities offer to their residents. You could get a quick vision screening when applying for a drivers license or even when visiting your primary care physician. These screenings may help alert people to vision problems they might otherwise be unaware of. However, a vision screening is NOT the same things as a comprehensive eye health examination.
Often times the people conducting the vision screenings are volunteers and might not be adequately trained eye care professionals.
Vision screenings are limited on the types of equipment that is required to give the proper eye care examination that is needed.
Passing a vision screening does not mean that you are free of vision or eye health problems and it is important that you still regularly see your eye doctor for a comprehensive exam.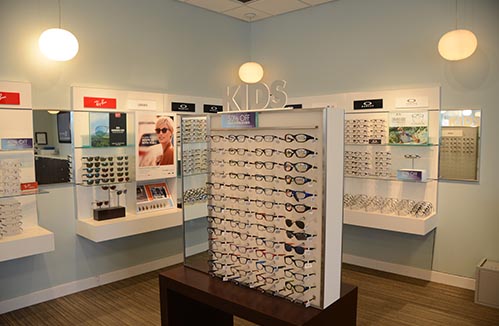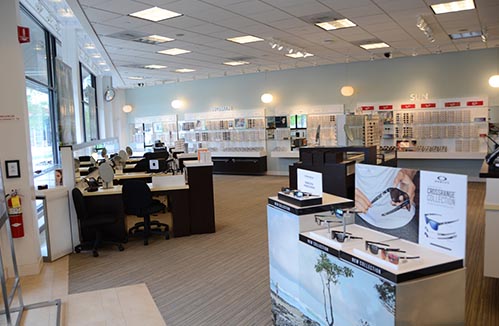 Get Help to Stay Healthy with our Noblesville Optometrists
At Dr. Amy Walden and Associates, we know that going to the optometrist can be a daunting task. Our highly trained staff works hard to provide one-on-one, personalized care in order to make you feel comfortable and welcome. The optometrists of Dr. Amy Walden and Associates truly care about making sure that both your visual well-being and overall health are at their best!
Have other questions? Please browse through our frequently asked questions for answers to questions that include scheduling an eye exam, insurance plans, and what optometrist you'll be meeting with during your visit.
Eye Diseases
Our optometrists inspect and treat all types of eye disease from glaucoma, to diabetic retinopathy and macular degeneration. If you are having issues, do not self-diagnose! Schedule an appointment with one of our physicians.
The Only Noblesville Optometrist You'll Need!
Our eye doctors can meet all your eye care needs including: comprehensive eye exams, glasses, contact lenses, and prescription sunglasses. We specialize in astigmatism and bifocal contacts as well as hard-to-fill prescriptions.
Need a quick fix? Our Noblesville store has a lab in-house where our lab technicians can have most eye glasses ready in about an hour. Call us today to make your appointment with our Noblesville optometrist and allow us to create the experience you and your family's eyes deserve. Don't forget to print your online coupon, and join our text club for future specials!