Looking for a Noblesville Vision Care Center?
Located in the Hamilton Town Center, Dr. Amy Walden & Associates have been offering vision services to the Noblesville and surrounding areas for the last 20 years. Whether you are in need of a yearly comprehensive eye exam or are having issues with your vision, our Noblesville eye doctors provide the best care for our patients. We want to make your experience as comfortable as possible and take care of your overall vision health and any concerns that you may be having. Our Noblesville location is accepting new patients today, just click "Schedule an Appointment" at the top of the page to get started!
Noblesville Vision Care Services
Our eye doctors are specialized to treat vision problems through treatment and management of diseases such as macular degeneration, glaucoma and cataracts. We treat many other eye conditions that may provide discomfort to your eyes such as allergies, dry eyes, pink eye and other systemic conditions. Our Noblesville Vision Care center will provide you with the best eye care in the area.
Other Vision Care Services:
Eye Exams
Eye Care Treatment for:
Retinal Screenings for:

Glaucoma
Macular Degeneration
Cataracts
Glasses Fitting
Contact Lense Fittings for:

Disposable
Extended wear
Astigmatism
Gas Permeable
Bi-Focal
Colored Lenses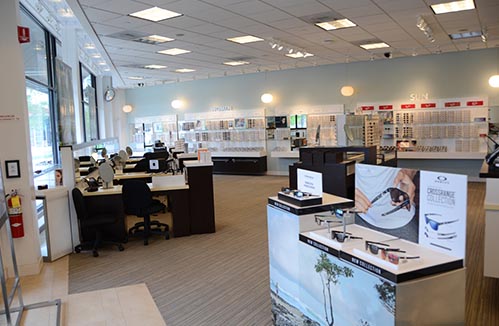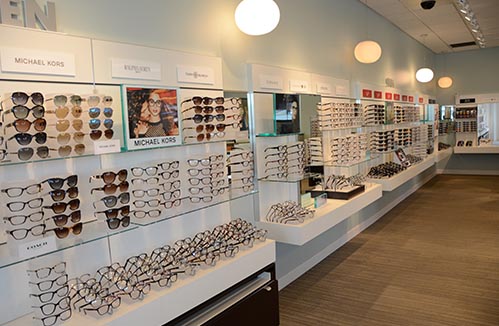 Our Noblesville's doctors provide our patients with the attention and vision care needs that they deserve. At your first visit our doctors will go over your medical history, discuss any vision concerns that you are experiencing and answer all questions that you may have. We are prepared to preserve your vision, as well as further our patient's overall health.
Comprehensive Eye Exams
Our eye doctors provide comprehensive eye exams to people of all ages. Yearly eye exams are imperative to your overall vision health. These eye exams are important to maintaining and detecting an eye conditions that may be occurring with your vision. Many eye conditions do not show any symptoms in the early stages. Therefore we use state of the art equipment at our Noblesville vision care facility to diagnosis and treat any eye diseases that may be occurring.
Our doctors will perform a visual acuity test on you. This test measures and evaluates the clearness of your vision in each eye. During this test you will be asked to read letters off a vision chart measured at a distance of 20 feet. These results are written as a fraction, such as 20/20. A refraction test is used to measure your refractive error, such as nearsightedness, farsightedness, or astigmatism. Your optometrist will place a series of lenses in front of your eyes and measure how they focus light using a retinoscope. These tests will assist in the determining if you are in need of eyeglasses or contacts as well. Another test performed is Retinal Photography. Our doctors use Retinal Photography, which is a photograph of the interior surface of the eye, including the retina and other parts of your eye.
Retinal photography detects:
Macular Degeneration
Glaucoma
Retinal Holes
Detachments
Diabetic Retinopathy
Hypertension Retinopathy

These and other tests will let our eye doctors determine the overall state of your vision. Depending on your individual needs, there may be more tests conducted to provide a more in-depth assessment of your vision. If a change in your vision has occurred, your doctor may prescribe eye glasses or contact lenses. Our in-house labs are one of the many benefits of using Dr. Amy Walden and Associates for your Noblesville vision care needs. In some cases, our lab technicians can have your eye glasses ready in one hour. Please read more about our eyeglass services here. Our goal is to take care of all your vision needs during your exam.
The Only Noblesville Eye Doctor You'll Need!
Call us today at our Noblesville or Indianapolis locations to make your appointment and allow us to create the experience you and your family's eyes deserve. Don't forget to print your online coupon, and join our text club for future specials!
Learn More About our Noblesville Vision Care Center: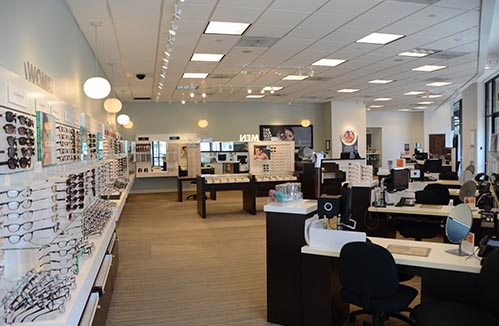 Schedule an appointment with your Noblesville Eye Doctor Today!
Ready to book your appointment? Contact us at (317) 770-1633 or schedule an appointment online here. Please check out our online coupons to save on your first appointment. Dr. Amy and Associates are looking forward to serving all of your Noblesville vision care needs.