Is your vision starting to get blurry? Did you lose your glasses or did your dog eat your contacts? Do not fret, because Dr. Amy Walden and Associates has the Optitician Noblesville for you. All Dr. Amy Walden and Associates opticians are highly skilled and trained to get you the right size of glasses, contacts, or any other vision correction devices that you might use. If you are in need of getting your corrective lenses fixed or replaced, contact Dr. Amy Walden and Associates today! 


Glasses and Contacts Fitting with an Optician Noblesville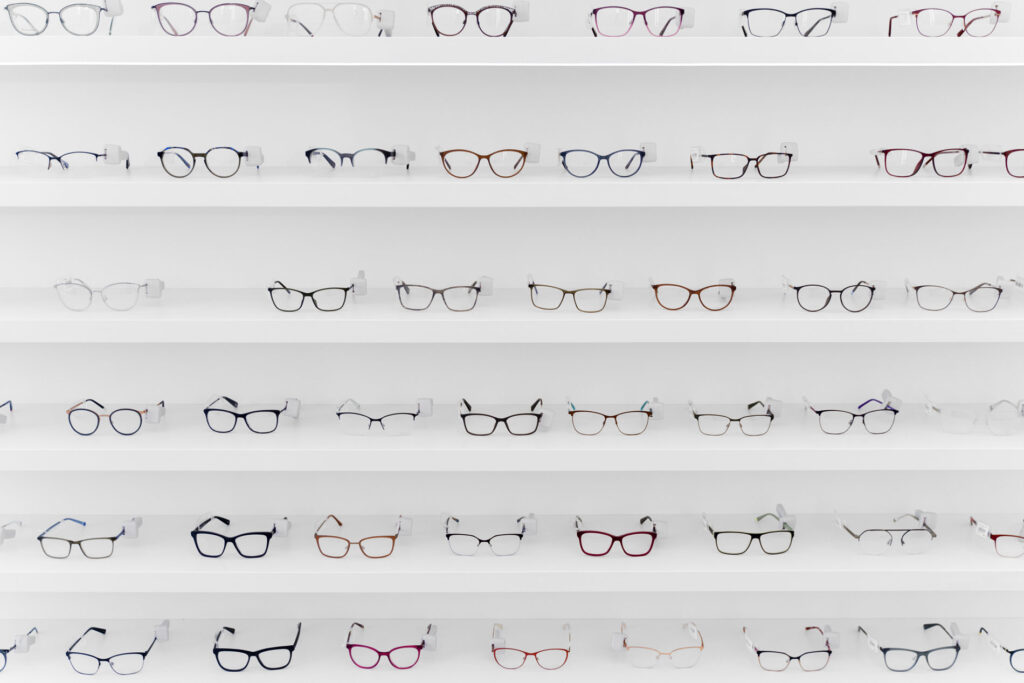 A common misconception between opticians, ophthalmologists, and optometrists is that they all do what an optometrist does. An optometrist is your typical eye doctor. They determine how well your vision is, and prescribe you medicine if you are experiencing any ailments or pain with your eyes. An Optician Noblesville measures your head and eyes for your contacts or glasses. Opticians work with optometrists to give you the correct prescription for your corrective lenses. They can also help you get your glasses or contacts replaced or adjusted with the correct prescription and frames. You should see Ophthalmologists are eye doctors who perform medical and surgical treatments on patients for various eye conditions. For example, if you were to get laser Lasik surgery, you would go to an ophthalmologist for this procedure, whereas for your typical eye exam, you would see an optometrist. 
*As a disclaimer, people who are in need of immediate medical attention regarding your vision or eye health, please talk to your healthcare provider, or general practitioner, and not an optician. If you are experiencing double vision, frequent headaches, new aches and pains, light sensitivity, or your prescription has gotten worse then you need to speak to your ophthalmologist. Optician Nobilvesville are not medically licensed to prescribe you medication or diagnose your ailment. If you are having a medical emergency please dial 911 for immediate medical attention.  


Dr. Amy Walden and Associates: Optometrists of Noblesville 
Dr. Amy Walden and Associates has been providing the best one-on-one care for Indianapolis for the past 25 years. We have created an environment that is welcoming and provides patients with a sense of trust. Questions by our patients are always encouraged and we strive to give them the best experience possible when coming to us. Our optometrists can do anything from a simple eye exam to eye prescription refills on all contacts and glasses. We want all of our patients to get the best information and experience out of their eye care and eye health and that starts with us! 
Dr. Amy Walden and Associates offer a wide variety of services for our patients in hopes that they get the best eye health care possible. We provide services such as: 
Eye Exams 


At Dr. Amy Walden and Associates conducts comprehensive eye exams with the most advanced technology on the market. Our goal is to provide our patients with accurate vision prescriptions and comfort while having an eye exam.




Clarifye


Clarifye gives patients a precise digital measurement of their eyes. They can also reveal the difference in your day and night vision. If you are experiencing difficulty driving in the dark or during the day,

call

Dr. Amy Walden and Associates to schedule an appointment. The test will not take a long time. It will take about 60 seconds to conduct this test and it can also detect early signs of diseases and medical conditions like macular degeneration, cataracts, glaucoma, diabetic retinopathy, tumors, and high blood pressure. If any of these medical issues show up in your Clarifye results, get a second opinion to confirm your diagnosis. 
Optomap Testing


Optomaps give in-depth information and imaging over a typical pupil dilation. This service can detect early stages of ocular and systemic diseases, and lesions on the retina, and diagnose vision problems that occur at night. Optomaps can also spot early signs of eye damage caused by diabetes and get your eyes measured for your contact lenses.

 
Kid Exams 


Starting at a young age, your child begins to learn things by using their 5 senses: sight, taste, touch, sound, and smell. In a lot of school programs, learning is visual and it is important to make sure that your child is prepared to learn everything this world has to offer and that means being able to see. Dr. Amy Walden and Associates knows that children tend to be active and hard at play, we recommend that families with children in sports or children who are highly spirited get glasses with spring hinges so they don't break easily.
Contact Dr. Amy Walden and Associates Today!
Contact Dr. Amy Walden and Associates to schedule your eye exam or to speak with one of our Optician Noblesville to order your glasses or contacts today!