,
The weather is starting to slowly look up and spring is right around the corner. Spring is the perfect time to declutter your life. Whether you need to clean out the garage, drawers, closets or cabinets we all have spring projects in mind. Part of spring cleaning is throwing out old clothing, items, and accessories we don't have a use for. But how many of us go through our old cosmetics or eye care items? If you are going to take the time to clean, why not take the time to sort through mascaras, eyeliners, contact lens solutions, Indianapolis Eyeglasses cases, eye drops, etc. It is always smart to glance over the expiration dates and know what you are putting on, in or near your eye.
How Long Has That Been In Your Makeup Bag?
It is important to take a look at the expiration date of these products. It is never a good idea to keep certain mascara longer than 6 months, depending on the brand some people would say to dispose of it after 3 months. Many people wait until it is empty, but this increases the risk of bacteria growing and eye infections occurring. Eyeliner can last up to a year. Sharpening it often will help get rid of potential bacteria. Powder eye shadow should be replaced every 2 years, or 1 year if it is cream-based.
Even though you may think the expired items are still good because they still apply the same, dirty or old items risk your eyes to serious infections, that can lead to other serious eye diseases. We understand the cost of makeup can be $15 – $20 for one item, but these items can be full of bacteria if not used efficiently. It will cost you more if they are not replaced in a timely manner, and your eyes get infected.
Throw Out Old Contact Solution and Eye Drops
Spring is a good time to replace your contact lens cases and also your contact lens solution. It is important to clean your case after every contact insertion. Also, perform a deep clean throughout the year on your cases. Once you perform these cleanings, always leave your case open to air dry. This will prevent the growth of bacteria.
Make sure you double-check your contact lens solution expiration date as well. Checking the date frequently will let you know when it expires. It is never a good idea to use expired solutions or medications for that matter. They may have lost their effectiveness or could have bacterial or fungal growth. You could also risk harming your eyes if you get this bacteria in your eye, it may cause stinging or irritation. Corneal ulcers can also occur from outdated products. Rule of thumb is to throw out any old solution and always check the dates to ensure you are not using any expired products.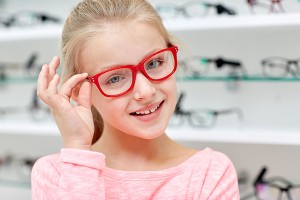 Now Is The Perfect Time To Upgrade Your Indianapolis Eyeglasses
Your prescription lenses expire too. When was the last time you got new glasses? If your vision isn't as sharp as it should be, there's a good chance your prescription is outdated. Visiting Dr. Amy Walden & Associates for new Indianapolis Eyeglasses will be a quick and easy experience. Especially if you've noticed recent changes to your eyesight, now is the perfect time to get them checked.
Using eye drops in a timely matter is important as well. Once the seal is broken you only have a month until it expires. After it comes in contact with the air, it is exposed, and oxidation takes place. Oxidation causes a loss in potency which can irritate the eyes. Keep in mind that the dropper tip can also become contaminated. Any bacteria that becomes in contact with the bottle, etc, can then harm your eye.
Visit Dr. Amy Walden & Associates if you Experience Eye Irritation after Using Expired Products
It is best to never use old, outdated products in your eyes. If you feel like you may have harmed your eye due to any of these factors, please contact your eye doctor or Dr. Amy Walden and Associates to be further evaluated. Whether it's finding the perfect eye drops, updating your prescription, or getting new Indianapolis Eyeglasses, Dr. Amy Walden & Associates has two convenient locations to assist you. We are located in Broad Ripple and Noblesville. Contact us to schedule your spring appointment today!