A Carmel Eye Doctor With Experience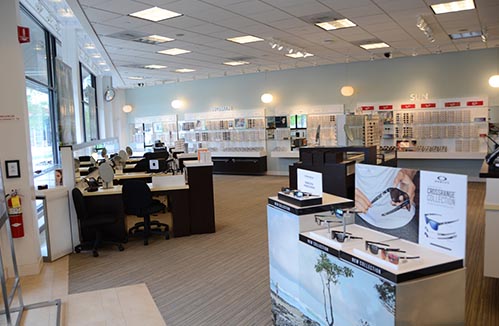 For 20 years, Dr. Amy Walden & Associates has been serving patients around the Carmel and surrounding areas. Our Carmel Eye Doctor offers eye care practices in Noblesville and Indianapolis, therefore there are options for you and your family to choose from.
Dr. Amy Walden and Associates was established in 1998 and has been one of the most prominent eye care practices in the Carmel area. We offer a state of the art facility, with the most up to date technology for our Carmel residents.
If you are looking for a an experienced staff of eye doctors who take the time to access any problems you may be having with your eyes, we are the right fit for you! Whether you are experiencing symptoms or it is time for your comprehensive eye exam, we are here to help. Dr. Amy Walden & Associates are accepting new Carmel patients at this time.
We offer a variety of services and our doctors will diagnosis your eye problems efficiently. No matter what issues you are experiencing, our eye doctors have the experience to help.
Here is a list of the services our Carmel Eye Doctor Performs:
Comprehensive Eye Exams
Retinal Screenings for:

Glaucoma
Cataracts
Macular Degeneration

Eye Glass Fitting
Contact Lense Fittings for:

Astigmatism
Extended wear
Disposable
Gas Permeable
Bi-Focal
Colored Lenses

Treatment for:
Lasik Surgery
Flexible Hours at Our Carmel Eye Doctor Facility
You will never feel rushed when you have an appointment with our Carmel Eye Doctor facility. We provide the best care that each patient deserves. Our doctors understand that each person has a different reason for visiting our facility and we want our Carmel patients to leave with a full understanding of everything that was discussed at their appointment. We do not want any questions to be left unanswered. We know that your schedule is busy, whether it be because of work, school or family, that is why we offer extended hours, along with weekend hours to fit within everyones schedule.
What to expect At Your Eye Exam From Your Carmel Eye Doctor
Your Carmel Eye Doctor will use an advanced digital system to perform your eye exam. This system is called CLARIFYE. Your eye exams will never be the same. It is the most precise system out there and very fast as well. No more stressing out about your next exam. You will be able to view images and videos after your exam with your doctor. Day and night vision prescriptions can be figured out all with this new software. Many eye diseases and high blood, diabetes and tumors can be detected as well. You will leave feeling refreshed and have answers about the overall health of your eyes.
Contact Lens Fittings From Our Carmel Eye Doctor
If you are looking for contact lens, our Carmel Eye Doctor has the right pair for your needs. Our doctors have the experience to find a pair of lens that fit your lifestyle and prescription. Whether you have had contact the majority of your life or you are trying them out for the first time, our eye doctors can explain the advantages and disadvantages to all of our Carmel patients. We will teach you the proper way to put your contacts in your eyes, steps to cleaning them and also the proper schedule to follow to wear them. If you ever have any further questions, our Carmel Eye Doctor will be glad to answer any of them.
Contact Our Carmel Eye Doctor Today!
Our Carmel Eye Doctor's main goal is to offer quality vision services in a comfortable environment. If you live in the Carmel area and haven't seen your eye doctor in awhile and would like to check if Dr. Amy Walden and Associates are in-network, view a list of providers on our Insurance Info page. For your convenience you can schedule an appointment online or feel free to contact our office at (317) 770-1633. If you have any questions, check out our FAQ's or call our office and one of our staff members will be glad to assist in any way they can. Before you head into our office, check out our online coupons to save on your first appointment with Dr. Amy Walden and Associates. Our Carmel Eye Doctor is looking forward to meeting you!