Experienced Eye Doctor Broad Ripple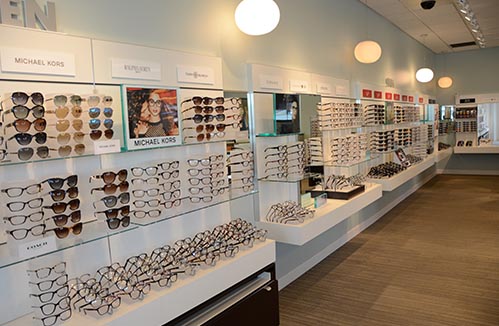 Dr. Amy Walden & Associates of Indianapolis is a full service eye care facility located in the Broad Ripple area. We provide eye care needs of individuals and families of all ages. Our optometrist provides comprehensive eye exams, diagnosis of common eye diseases, contact lens fittings, a full line of designer eye glasses, sunglasses and much more. Visit our Eye Doctor Broad Ripple today.
Eye Doctor Broad Ripple
Dr. Amy & Associates have been performing eye care services around the Broad Ripple, Indianapolis, Noblesville and Fishers area for over 20 years. We have an optometrist who will provide you with a variety of eye care needs on an individual basis. If you think your prescription may need to be changed or updated for your eye glasses or contact lenses, in need of a yearly eye exam or are experiencing allergies or some other kind of issue with your vision, contact an optometrist at our Broad Ripple location today.
Our Broad Ripple Optometrist Services
Eye Exams
Retinal Screenings for:

Glaucoma
Cataracts
Macular Degeneration

Eye Glass Fitting
Contact Lense Fittings for:

Astigmatism
Disposable
Extended wear
Bi-Focal
Gas Permeable
Colored Lenses

Eye Care Treatment for:
Lasik Surgery
Exams – Eye Doctor Broad Ripple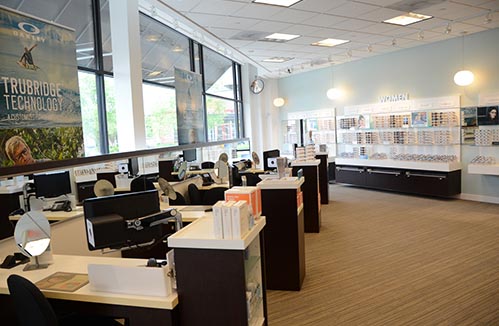 When you have an eye exam performed by one of our eye doctors in the Broad Ripple area you will feel comfortable and at ease. Whether you are interested in prescriptions for your eye glasses, contact lenses or possibly both, we are here for all of your needs. Our exams are performed with the most advanced digital equipment that is out there. One system we use is CLARIFYE, which allows more accurate measurements and is quick and efficient. In just a few short minutes, the doctor can view the results and share with the patient via images, videos and vision simulations. This can also detect high blood pressure, diabetes and tumors in patients.
Our Broad Ripple Eye Doctors also can perform screenings for Glaucoma, Cataracts, and Macular Degeneration by using a digital system called Optomap. Both of these systems are very precise and can also detect night vision as well. You are in good hands with our Broad Ripple eye doctors.
We have a large selection of eye glasses and contact lenses to choose from. With the latest in designer brands, many eye glasses done in one hour and the extensive styles, you are sure to find the right fit for you and your lifestyle needs. Our helpful online tool, the Lenssimulator, makes it easy to browse our collection of eye glasses. Feel free to browse over before your actual appointment and pick out a few styles that suit your needs.
Contact lens fittings:
Disposable Soft
Daily
Extended Wear
Spherical
Toric
Multifocal / Bifocal
Monovision
Conventional
Rigid Gas Permeable
Hard
Opaque
Enhancers
Visibility Tinted
Why Choose our Eye Doctor Broad Ripple?
Experience. We have had over 25 plus years of experience and combined over 50 plus. Many of our clients are referrals and long time patients because of the utmost care that they receive at our office. We have a friendly support staff and offer a comfortable environment. Our licensed professionals are trained in the field of Optometry and treat patients for eye problems including eye infections, allergic reactions, scratches, or sudden loss of vision, and also determining the most accurate prescriptions for your eye glasses and contact lenses.
Location. Our central location is convenient to many Indianapolis, Fishers and Carmel residents. It is a quick drive from downtown and the north side. We also offer a location in Noblesville near the Hamilton Town Center. With both of these locations, it makes it easy for patients to find a time to stop in for their next eye exam.
Advanced technology. Our office uses the latest in technology and offers precise measurements to ensure you are getting the best and most accurate prescription for your needs. Clarifye and Optomap are the latest and most advanced digital systems out there.
Convenient hours. At Dr. Amy Walden & Associates we understand that you and your family has a busy schedule, therefore, we have extended hours during the week and also weekend hours to better serve our patients.
Contact our Eye Doctor Broad Ripple Location Today!
If you would like to schedule an appointment. feel free to give us a call or schedule your appointment online. If you are in search of an eye doctor in the Broad Ripple area, look no further than Dr. Amy Walden & Associates. We look forward to meeting you and your family.