Experienced Eye Doctor Indianapolis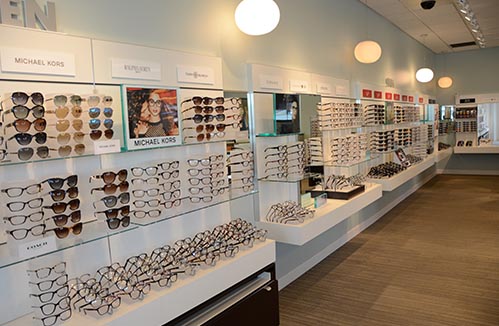 Dr. Amy Walden & Associates have been an experienced Indianapolis Eye Care Center for over 25 years. Whatever your eye care needs is, we are here to assist and provide you with a solution to your eye care needs. Whether you are experiencing an eye injury, allergies or need an eye exam, our staff of trained Eye Doctor Indianapolis has the experience and knowledge to care for your needs.
Our Eye Doctor Indianapolis Facility:
Comprehensive eye exams for all ages using CLARIFYE
Exams to diagnose eye diseases such as – dry eye, allergies, astigmatism, nearsightedness, farsightedness, macular degeneration, glaucoma, cataracts and presbyopia
Treatment and control of eye diseases
Prescriptions for medications to treat eye diseases of all kinds
Prescriptions for glasses and sunglasses
Prescriptions for contact lenses
Welcomes new patients
Our goal at our Indianapolis facility is to provide the most complete, comprehensive eye care services to our patients. That is why we stay up to date with the latest technology. When you receive an eye exam from our facility, we use digital technology called CLARIFYE. This exam is so precise, it maps the curvature of your cornea and gives your doctor digital images and videos of your eyes. It can reveal differences in your eyes during the day and night. It can also detect eye diseases such as cataracts, macular degeneration, dry eye and many other eye diseases. With CLARIFYE high blood pressure, diabetes and tumors can also be found. This new system is quick and much more accurate than the eye exams in the past.
We want our Indianapolis patients to enjoy a comfortable experience in a welcoming environment. We have a highly skilled staff of eye doctors, who listen and want to provide you with answers to any of your concerns. We offer a very high level of vision care, with the latest technology available. We specialize in getting our Indianapolis patients to a healthy level and improving there vision in anyway that we can. We have highly trained techs to assist with picking out the right pair of eyeglasses and contact lens fittings for those who are new at this new process.
Our eye doctors are able to help determine which eyeglasses such as styling; color, material and size will fit your face the best. Your lifestyle and personal preferences is a huge impact on what will work best for you. With a few simple questions, they will be able to find the perfect fit for all of your needs.
Annual Exams at our Eye Doctor Indianapolis Facility
The importance of an eye exam is the matter of maintaining your vision or slowly letting it deteriorate. When was your last eye exam? Hopefully, you are able to remember this answer pretty quickly. If you have hesitated and are not sure, it probably is time to have a comprehensive eye exam.
Having a comprehensive eye exam once a year is very important. Many symptoms do not even occur with certain eye diseases. Many people do not even know they have the starting stages of these diseases until they have their eyes examined. During your eye exam you will also be tested for an astigmatism, nearsightedness and farsightedness.
What to Expect at your Eye Exam from our Eye Doctor Indianapolis
Many Indianapolis people skip eye exams because they are unsure what to expect. Often times the fear of the unknown will delay setting up your eye exam.
Our Eye Doctors will make you feel as comfortable as possible and in detail explain each test that they perform them.
Here are a few items to expect at your next eye exam.
Our Eye Doctor Indianapolis will go over your overall health, any vision problems that you may be experiencing, interests and lifestyle. If you have high blood pressure, please let your doctor know. This can cause vision problems as well. All of these will help them better understand any issues you may be experiencing and also the symptoms that may be occurring.
What does the exam entail?
Our eye doctors use new digital technology called CLARIFYE to perform your exam. With CLARIFYE, your eye exam will be quick and we will ask less questions during the exam. The reason being this new device is so advanced, it can detect your day and night time prescription needs. It can also detect eye diseases of all kinds, along with high blood pressure, diabetes and tumors. At the end of your eye exam, your eye doctor will then share with you the images and videos and explain in detail the overall health of your eyes.
Eye Glass or Contact Fitting
Our Eye Doctor Indianapolis will guide you to the best pair of frames or lenses that fit your lifestyle and needs. We know the importance of feeling comfortable in your frames; therefore we are trained to find frames that compliment your face. The shape of your face and skin tone is taken into consideration when picking out the right frames. We also learn about your lifestyle at the beginning of the exam to ensure you have a pair of eyeglasses that fit your everyday and active needs as well.
Why do I follow a light in my exam?
A light is used to see how your muscles and pupil react to it. This is important to determine your neurological function.
Why Does the Eye Doctor dilate my pupils?
If this is test is needed, the doctor can fully exam your retina to ensure there are not certain diseases present or started such as diabetes, high blood pressure and macular degeneration.
Overall, the eye exam is a painless process, but it is very important to maintain the overall health of your eyes.
Contact our Eye Doctor Indianapolis Facility Today
We offer an Indianapolis location near the Broad Ripple area and also a Noblesville location for the convenience of our patients. If you have any further questions, please feel free to contact our to our staff and we will be glad to assist.