Lapel Eye Doctors With Experience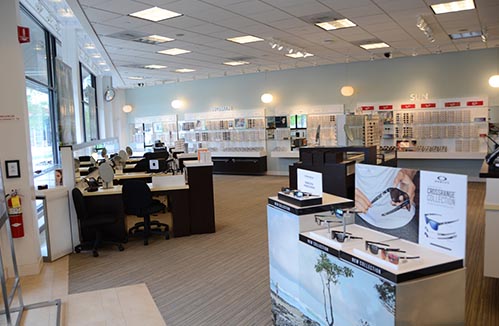 Lapel, Indiana is located halfway between Noblesville and Anderson and also around 20 minutes from Indianapolis via I-69. Being located close to the interstate, Lapel has easy travel to Noblesville and the Indianapolis area. Lapel has around 2,100 people with excellent school systems and is located in Madison county. If you are looking for Lapel Eye Doctors, look no further then Dr. Amy Walden and Associates.
Looking for Lapel Eye Doctors?
Dr. Amy Walden & Associates has been performing eye services in the Lapel and Noblesville areas for over 20 years. Our experienced doctors and staff perform eye care services for all ages in the Lapel area. Our main focus is to educate our patients and provide personalized eye care services to everyone. Whether you are a senior suffering from vision problems or have an infant who needs an eye exam, our eye doctors have the knowledge and training to assist all. Our doctors genuinely care about your eyes and health and will provide excellent personal care to all of our Lapel patients.
We specialize in a variety of vision problems, here are a few below:
Diagnosis and Treatment of:
Glaucoma
Macular degeneration disease
Cataracts
Ocular surface disease
Dry Eyes
Common Eye Diseases (Allergies, Pink Eye, Styes, Red Eye and many more)
Eye Care Services
Comprehensive Eye Exam
Pediatric Eye Care
Eye Glasses/Fittings
PrescriptionsSunglasses
Contact Lense Fittings for:

Disposable
Extended wear
Astigmatism
Gas Permeable
Bi-Focal
Colored Lenses
If you have a vision emergency, please contact your local eye doctor. We will be sure to fit you in and assist the problem in a timely fashion.
Comprehensive Eye Exams
Each year your vision can change drastically and you may not even be aware of certain eye diseases that can occur. Our experienced optician uses a digital system called CLARIFYE to perform your eye exam. With CLARIFYE, your eye exam will be less stressful and more precise. This new system allows your Lapel Eye Doctor to determine a prescription for day and night vision. This technology will be able to detect eye diseases of all kinds and also high blood pressure, diabetes and tumors. At the end of your eye exam, your eye doctor will share the images and videos and explain in detail the overall health of your eyes. The more you know, the better you can care for yourself.
Eye Glasses
Our partnership with LensCrafters allows our eye doctors to help you find the best pair of glasses that are meant just for you. We understand that there are multiple items that go into account when finding the perfect eye glasses.
Style
Frame
Comfort
Cost
Activity Level
Prescription Needs
It is very important to pick out a pair of eye glasses that fit your lifestyle. If you are active, you may choose a different type of glasses as someone who is not very active on a daily basis. Our knowledgable staff are here to assist you along the way. If you'd like to get a head start on picking out the pair of glasses that fits your needs, you can check out the LensCrafters website to try out the Lenssimulator. The Lenssimulator will allow you to browse through a wide range of frames after answering just a few simple questions. Once you have selected a frame at your eye appointment, our Lape Eye Doctors will assist with the rest.
Contact Lenses
Contact lenses have many benefits if you are interested in switching into them instead of wearing your eye glasses. Although they require more maintenance, many of our Lapel patients enjoy the feel and look of contact lenses and find them to be convenient for their lifestyle.
Benefits of Contact Lenses
No pressure on your face
No frame slipping down your nose
Worn directly on the eye, for more natural vision
Easier maintenance when exercising or playing sports
They won't fog up like glasses in the cold weather
No reflections
Don't detract from your natural appearance
Contact Us For your Lapel Eye Doctors Services
Let us be your next Lapel Eye Doctors! With our experience and knowledgable staff you are in the right hands. Please feel free to contact any of our eye doctors if you have any questions or concerns. Use or convenient online scheduling system or call us today to set up an appointment. If you are in the Lapel, come in and see us. We look forward to meeting you.