Looking for a Noblesville Eye Care Center?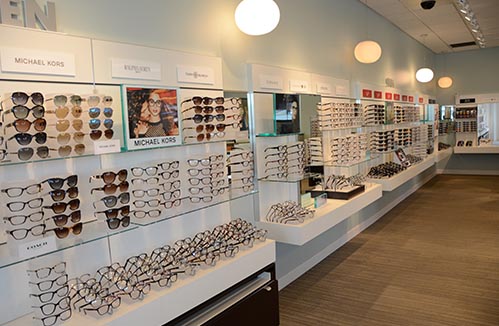 There are many Eye Care Center in the area, but how do you know which to choose? Here at Amy Walden and Associates, we have over 20 years of experience at our Noblesville Eye Care Center! We are skilled as a full service eye care practice, and would love to be the one place you stop for all of your vision needs.
What we offer:
Comprehensive Eye Exams
Retinal Screenings
Glasses Fitting
Contact Lense Fittings
Eye Care Treatments
Comprehensive Noblesville Eye Care Center
With the most advanced equipment, Amy Walden and Associates are able to provide the most comfortable eye exams with the most precise results for our patients. A new advancement in eye exams, that you are able to take advantage of at a Noblesville Eye Care Center, is Clarifye. Within 60 seconds, Clarifye is able to map the fingerprint of your eye which helps take the stress out of traditional exams. After your first comprehensive eye exam with Clarifye, you will be excited to come back to preform your annual eye exam!
Noblesville Retinal Screening at your Local Eye Care Center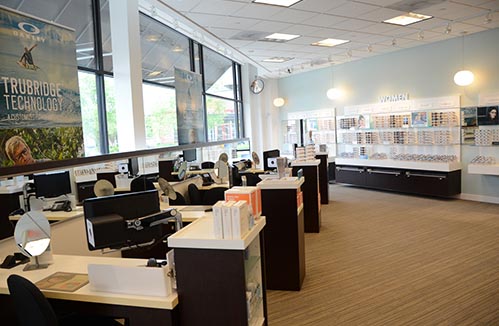 The delicate lining on the back of your eye is the retina. Your retina creates a picture that is sent to the brain through the optic nerve. How does your retina create this picture? When light strikes the retina it is converted into an electric signal which our brain translates into what we see. Without annual eye exams, you may run the risk of missing any unhealthy conditions or diseases, which could cause loss of vision or blindness. Retinal Screening can find many conditions. Some of these include diabetes, Retinopathy, age-related macular degenerate, glaucoma, retinal detachment, retinoblastoma, macular pucker, macular hole, and floaters. Our Optomap can analyze your eye to create a digital image of your eye to create a 200 degree view.
If your vision has changed since your last appointment, you may be a candidate for new glasses or contacts. Our Noblesville Optomotrists are skilled in matching you with glasses or contacts that match your style or budget. Click here to find out more about our Noblesville eyeglass services.
Noblesville Eye Care Center Eyeglass Fittings
Our partnership with LensCrafters allows us to help find you glasses that best suite your budget and personality. There are many components to the perfect pair of eyeglasses. Material, design, and treatment are the most important of these components. Optometrists are here to help you find your perfect pair of glasses that fit all three major components, at our Noblesville Eye Care Center. After you place your order, make sure to pick up your lenses at our Noblesville location.
Contact Lense Fittngs at our Noblesville Eye Care Center
Types of Contact Lenses we provide at our Eye Care Center
Gas- Permeable
Disposable
Extended Wear
Astigmatism
Bi-Focal
Colored Lenses
Contact lenses provide corrected vision without having glasses that get in the way. Patients, at Amy Walden and Associates, prefer the convenience that contact lenses give them throughout their daily life. You will need to complete a comprehensive eye exam to determine the prescription that you will need for you contact lenses. During the fitting we first determine any medical history or eye problems that would prevent the availability of lenses. Next we will measure the curvature of your eye, curvature of your cornea, size of your pupil, and the diameter to find your perfect fit. Additionally, we may test your body's capability to produce tears.
Noblesville Eye Care Center for Eye Treatments
What eye care symptoms to look for:
Redness
Eye Rubbing
Squinting
Eye Crossing
Headaches
Difficulty seeing near or far
Double vision
If you notice any of these symptoms, please call in to schedule an eye care appointment with your Noblesville Center Today.
Insurance
If you have questions about our insurance providers, please visit our insurance page. Please feel free to give us a call at our Noblesvillelocation if you do not see your insurance on the list. We would be more than happy to assist you with any needs you may have.
Medicare
It will be our pleasure to file Medicare for you; however, they reimburse the patient for the exam. Therefore, payment must be collected on the day of your exam. If you have questions about our Medicare Policy, please call in today.
Contact our Noblesville Eye Care Center today!
If you have found what you are looking for, we cannot wait to see you! Give us a call or schedule an appointment online today!