Looking for a Noblesville Eye Dr?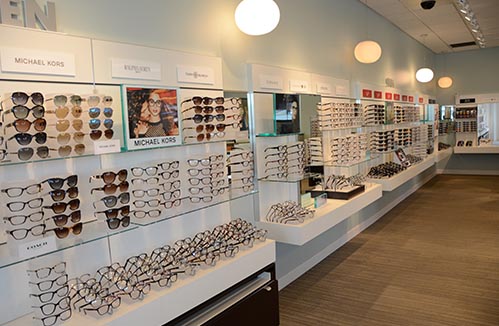 There are many eye care centers in the Noblesville area, but how do you know which to eye dr is the best for your needs? At Amy Walden and Associates, our doctors have over 20 years experience in the eye care industry. We offer a variety of services and two locations for our patients. One location is located in Noblesville, in the Hamilton Center. And the other is located near the Glendale Mall in Broad Ripple. At either of our locations you will receive the same utmost care and comfort while you have your eye exam with our Noblesville Eye Dr.
Our Noblesville Eye Dr Offers:
Comprehensive Eye Exams
Retinal Screenings
Ey Glass Fittings
Contact Lense Fittings
Eye Care Treatments
Dr. Amy Walden & Associates is a full service eye and vision care provider. We have patients throughout Noblesville, Carmel, Fishers, Indianapolis, Westfield and more. They continue to come to our eye care center because of the personal attention and comfort they feel when they come our Noblesville office. Our patients are always well-informed about their overall vision health and we answer all questions that our patients address to us.
Our entire staff at our Noblesville eye center is committed to ensuring the comfort and flexibility of each and every patient of ours. We understand that life gets busy, therefore, we do our best to accommodate your busy schedule with flexible appointment times that fit in your day to day life. We have a highly trained staff to assist with any of insurance questions and alternative financial options to ensure you understand all of your options.
Eye Exams
When you receive a comprehensive eye exam from our eye doctor, you can be certain that your eyes will be examined by the latest technology. Clarifye and Optomap are such tools our office uses to ensure only the most precise and accurate results.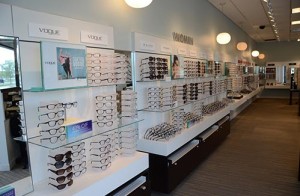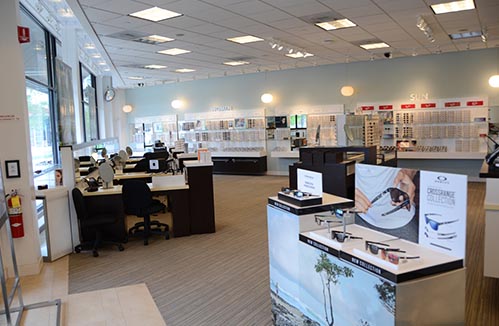 Clarifye
Clarifye is digital technology that maps out the "fingerprint" of your eye. This exam is one of the quickest and most precise eye exams in the eye care industry. The exam itself takes just a few minutes and you can see your digital results within minutes as well. This makes it nice for clients who like to visual see what the eye dr is talking about. There are many advantages with using Clarifye. One huge advantage is your eye dr can determine your day and night vision. Many people have slightly different day and night vision and with this technology there will be no more guessing. Your eye dr will be able to provide you a prescription for both if necessary. This technology can also detect early signs of many eye diseases, tumors and high blood pressure. Clarifye is one of the most beneficial tools to our eye doctors today!
Optomap
Optomap is a new cutting edge technology that provides our eye doctors with accurate results similar to a retinal screening test. This test provides a digital image of your eye, with multiple angles so the eye dr can determine the overall health and condition of your vision. With Optomap eye doctors can view 200 degress of the retina, instead of 30 degrees which is what most other tests view. With these precise settings, your eye dr will be able to determine your overall health of your eye and in a timely fashion.
Variety of Eyeglasses at our Noblesville location
Once you receive your prescription for you Noblesville Eye Dr, you will have a wide variety of eye glass options to choose from. Some of our eye glasses can be ready in about an hour. Your eye dr, will learn about your overall health, lifestyle and the style that best suits you. Our Noblesville location offers a variety of brands such as Ralph Lauren, Coach, Versace, Prada, Dolce & Gabanna, Michael Kors, and many more. If you are interested in a particular brand, feel free to contact us and we will gladly let you know if we carry it.
Contact Lenses
Our Noblesville Eye Dr offers a variety of contact lenses and fittings for all of our patients. We offer contact lenses for all of our patients, no matter what you are looking for.
Contact Lense Types:
Soft
Disposable
Daily
Extended Wear
Toric
Spherical
Enhancers
Opaque
Conventional
Rigid Gas Permeable
Disposable
Bifocal
Multifocal
Astigmatism
Tinted
Our Noblesville Eye Dr offers service for any types of eye issues. Whether you need a comprehensive eye exam, have an eye injury, allergies or need an updated prescription, we are here to fulfill all of your eye care needs.
Contact Your Noblesville Eye Dr Today!
If you are looking for an experienced staff of eye doctors with the latest in technology, check out Dr. Amy Walden and Associates. Our eye doctors will ensure you are receiving the best care and in the most comfortable environment. With our advanced technology and experience all of your eye care needs will be taken care of. If you have any questions for any of our staff, feel free to reach out to use today. We look forward to being your next Noblesville Eye Dr.