Your Carmel Eye Doctors
For over 20 years, Dr. Amy Walden and Associates has been assisting patients in the Carmel Area. Our practice reaches from Carmel, Noblesville, and even to Indianapolis. As your Carmel Eye Doctors, we want you to know that you will always have access to the best eye doctors around. With our advanced technology and state or the art facility, we are able to guarantee the best to our of our clients. Dr. Amy Walden and Associates, founded in 1998, is now one of the most premier eye care practices in the Carmel and surrounding areas.
Carmel Eye Doctors You Can Trust
Our doctors are sure to provide you with the personalized care that you deserve. At our facility, you will never feel rushed through your appointment. We want to be sure that we answer all of your questions and come to the best solution. All of our facilities offer extended hours with weekend hours as well. We want to be sure to be available for you, and all of your needs.
Our Carmel Eye Doctors Services
Comprehensive Eye Exams- All of our eye exams are preformed with only the best state of the art technology, at our Carmel facility. We use a digital system called CLARIFYE. This is one of the fastest and most precise systems used for eye exams. With CLARIFYE, there will be no more need to guess or question what the next steps will be. This system helps our doctors determine your prescriptions for all of your daily needs. With this system, our Carmel doctors can share the images and videos to explain the overall heath of your eyes. We will be able to detect high blood pressure, tumors, and diabetes. All of the information that we provide you will help you gain control of your eye health.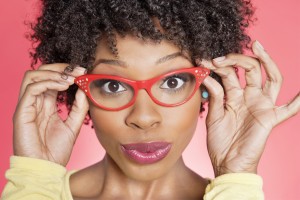 Glasses- Our doctors, at Dr. Amy Walden and Associates in Carmel, understand that not everyone is built the same way. We want you to get the perfect glasses to fit your need, which is why we specialize in eye glass and contact lens fittings. It is important to find eye glasses that function the way that you need them to, based on your daily activity. We also offer a tool that asks a variety of questions to help you determine which pair of glasses would fit your lifestyle best. It is also important to the best contact lenses for you.
Questions to Ask Yourself for the Perfect Eye Glasses
How many hours a day will my glasses be worn?
What is the primary function of my glasses?
Will I be looking at a computer screen with my glasses?
What style will I prefer?
What size frame will I like?
Contact Lenses- To fit you with the best contact lenses, one of our eye doctors will need to go over all of your medical history and health. Next, we will measure your eyes to be able to determine which will fit you best. We will measure the curvature of your pupil and cornea, the size of your pupil, and the diameter of your iris. These measurements are taken quickly and painlessly with our advanced technology. After we determine what script you will need, we will go over the daily wear of your contact lenses. There are very strict schedules on how long to wear your contacts without hurting your eyes. If any questions come up after your appointment at our Carmel facility, feel free to reach out.
Overall Eye Care and Treatment- Not only do our doctors fit you for the corrective vision, we also diagnosis and treat a multitude of common eye problems. A few of these problems include but are not limited to allergies, dry eyes, red eyes, pink eye (conjunctivitis), tearing, styles, and more.
Our Carmel Services
Eye Exams
Retinal Screenings for:

Glaucoma
Cataracts
Macular Degenerateion

Eye Glass Fittings
Contact Lense Fittings for:

Astigmatism
Disposable
Extended Wear
Bi-Focal
Gas Permeable
Colored Lenses

Eye Care Treatment for:
Lasik Surgery
Contact Your Carmel Eye Doctors Today!
When was the last time you had your comprehensive exam? Have you been having issues with your eyes or vision, and need to see doctors in the Carmel area? No matter your problem, we are here to help. Our FAQ's can help when contacting one of our eye doctors. You can also find a list of our insurance providers, here. If you would like to schedule an appointment at our Carmel office or have any other questions, feel free to contact us today. We cannot wait to help you with all of your vision and eye care needs.