Experienced Noblesville Eye Center
If you are looking for a knowledgable, advanced and efficient eye center, look no further. Dr. Amy Walden and Associates have been one of the most prominent eye care centers in the Noblesville area. With the most advanced equipment and technology, you will be sure to have a thorough eye exam and receive the utmost Noblesville Eye Center.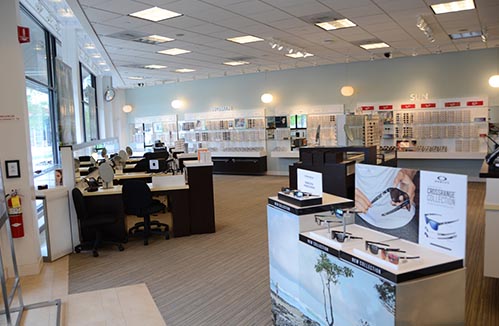 Your Local Noblesville Eye Center
Your Noblesville Eye Center has some of the most advanced equipment in the area. Amy Walden and associates use the most advanced technology to ensure your eye appointment is the most comfortable and the most precise for all of our patients. One of the most popular advancements at Noblesville location is Clarifye. Clarifye is able to get a fingerprint of your eye. We offer retinal screenings, glasses fittings, contact lens fittings, eye care treatments, and comprehensive eye exams.
Our eye care facility is a full service vision and eye enter that serves all aged patients. We accept most insurance and are accepting new clients. Getting a comprehensive eye exam at Noblesville Eye Center is one of the best ways to maintain your overall eye health. Our doctors have the experience to diagnose many diseases that you might not otherwise know you have. It is very important to catch these diseases before they become serious for our patients.
What does Your Noblesville Eye Center Offer?
Comprehensive Eye Exams

Eye exams are important for many reasons. One of the biggest is that you need to update your prescription glasses and contacts. Getting an annual eye exam can also help to detect early signs of eye diseases. It is important to get your eye exams because many eye diseases do not show symptoms. Therefore, it is important to catch these diseases at an early stage. Our comprehensive eye exams are quick, easy and comfortable for all patients.

Glasses Fittings

Amy Walden and Associates partners with LensCrafters to ensure you have the glasses that fit your budget and style. Material, design, and treatment are all components of finding the perfect eye glasses. Your Noblesville Eye Care Optometrists are here to help you find the perfect pair of glasses. We cary a large variety of brands such as Versace, Ralph Lauren, Dolce & Gabanna, Prada, Michael Kors, Coach and many more. After you place your order you can pick up your glasses at the Noblesville location.

Contact Lens Fitting

Whether you wear contacts for work, sports, or full time, we have the perfect fit for your prescription needs. We offer many contact lens options to choose from. During your fitting, we take the time to learn more about your needs and lifestyle. We offer contact lens fittings for astigmatism, disposable, long-term wear, bi-focal, and color lenses. It is important that you find the perfect pair of contacts to fit your lifestyle. Choosing the right contacts is determining the perfect balance between comfortable and function. It is important for us to serve our Noblesville Eye Care patients and make sure you leave with the best eye care and treatment.

Eye Care Treatments

Noblesville Eye Center provides eye care treatment for:

Eye Infections
Allergies
Eye Diseases
Eye Injuries
and much more

Retinal Screenings

Your retina plays a very important part in your eye sight. The retina creates a picture that is sent to the brain through your optic nerve. The picture is created when light strikes the retina, it then converts the electric signal for your brain to translate. Without an annual eye exam you risk not catching many diseases that could lead to blindness. Retinal screenings can find many conditions such as glaucoma, diabetes, retinopathy, retinal detachment, and many more. If your vision has changed, you might be a perfect candidate for new contacts or glasses. Noblesville Eye Center has a wide variety of styles sand types to ensure your eye care matches your budget and style.
If you or your loved ones have any of the following symptoms, consider scheduling an appointment with your Noblesville Eye Center as soon as possible. As these symptoms could lead to a potential vision problem.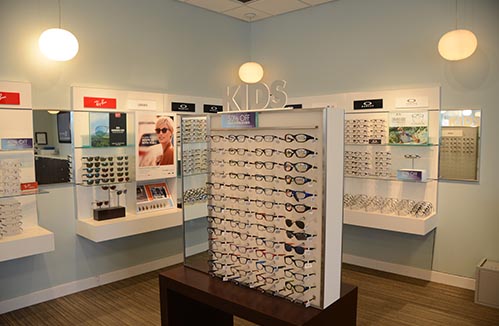 Squinting


Head Tilting

Sitting Close to the Television

One Eye Turning In or Out

Frequently Rubbing your Eyes

Short Attention Span

Sensitivity to Light

Problems with Hand-Eye-Body Coordination

Avoiding Activities Such as Reading, Puzzles or Coloring
Appointments with your Noblesville Eye Center
If you or your loved ones have experienced any vision or eye problems please do not hesitate to make an appointment. Amy Walden and Associates are here to help with your questions and eye concerns. Contact your Noblesville Eye Center today to schedule an eye appointment. Our specialists are excited to see you at your next eye appointment.