Looking for a Noblesville Family Eye Care Center?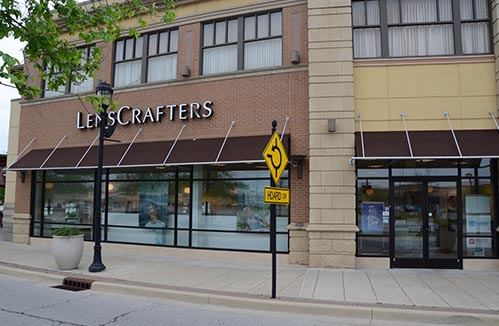 Are you or a family looking for a Noblesville Family Eye Care center? A quarter of children have vision problems that interfere with their ability to learn. It is very important to have your family eyes checked regularly to avoid potential issues in the future. At Amy Walden and Associates, we pride ourselves in serving the community for over 2o years. We are here to give you the best quality care for your whole entire family!
The American Optometric Association (AOA) states that infants should have their first eye exam at the age of 6 months. After their first appointment, children should have appointments again at the age of 3 and 6. These will be the most important visits. Then after your child is in school full time it is recommended that they have an eye exam every two years to be sure there are no new issues. For children require eyeglasses or contact lenses, our eye doctors recommend exams every year.
It is not only important for your children to have examinations, but you as well! At our Noblesville Family Eye Care facility, we want to be sure that your whole family has the best treatment possible.
Early Noblesville Family Eye Care Detection
To be sure that your children do not develop learning issues, we recommend your child come in for regular exams. At our Noblesville Family Eye Care facility, we will look for the following items:
Distance Vision
Near Vision
Eye Movement Skills
Focusing Skills
Hand-Eye-Body Coordination
Binocular (Two Eyes) Coordination
Peripheral Awareness
Technology at Our Noblesville Family Eye Care Center
Amy Walden and Associates is a full service eye care center that can conduct comprehensive diagnostic tests. We want to make you as comfortable as possibly with our up to date technology. Having the newest technology helps us get the most accurate results for you and your child.
For your children, we will preform an assortment of tests (depending on your child's age) such as:
Visual Acuity measures and assesses the clarity of your vision. This test is given at 20 feet away on a chart that determines the smallest letters that you can read. Using this information, our doctors will determine if your child needs eyeglasses.
Preliminary Tests to test your pupil's response to light, color vision, depth perception, eye movements, and peripheral or side vision.
Keratomerty is an instrument that measures the curvature of the anterior surface of the cornea. This test will help find the best fit for your child's contact lenses.
Refraction tests determine the type of prescription that you or your child will need to improve your vision to 20/20. This test will examine how your eyes work together to aim at the same visual target.
Our Noblesville Family Eye Care doctors want to be sure to correct any vision issues as soon as possible. Please set up an appointment today if you see any of the following problems with your child:
Head Tilting
Sitting Close to the Television
Squinting
Holding a book too Close t Their Face
One Eye Turning In or Out
Rubbing Their Eyes
Frequently Rubbing Their Eyes
Short Attention Span
Sensitivity to Light
Problems with eye-Hand-Body Coordination
Avoiding Activities Such as Puzzles, Reading, or Coloring
These symptoms could be the start to a potential vision problem with your children, which can be treated right away.
Contact Lense/ Frame Needs
Has your child been diagnosed with nearsightedness or farsightedness? At our Noblesville Family Eye Care center, we offer a wide variety of contact lenses and glasses to fit your child's needs and prescription. Our doctors are committed to find the perfect fit, whether they play sports, love to run, or read. We know that lenses are a big investment; therefore we want to help you find the right style BEFORE you buy. To find the perfect style for your child, check out our "Find Your Look" tool!
Set up an Appointment with Your Noblesville Family Eye Care Center Today
If you or your child has noticed any of the issue above or any other vision problems, Amy Walden and Associates is here to answer any of your questions or concerns.
Contact Our Noblesville Eye Care Center Today!
If you have any insurance questions, do not hesitate to contact our Noblesville Family Eye Care Facility. Take a look at our FAQ's, we may have answered some of your questions. Schedule your appointment with us today. We cannot wait to see you for you next eye care appointment!